Polymers and Advanced Materials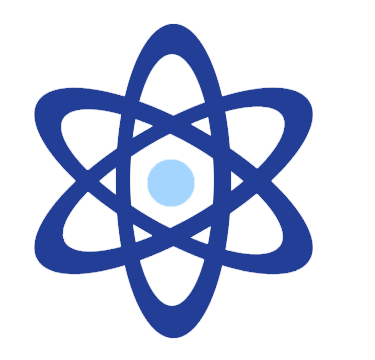 Several hundred firms in and around Summit County are involved in the polymer and advanced materials industry, furthering our reputation as the "Polymer Center of the Americas". According to the Greater Akron Chamber, more than 35,000 people are employed by polymer-related companies in the region with two of the largest tire companies in the world calling Summit County home.
The University of Akron

The University of Akron's College of Polymer Science and Polymer Engineering, the nation's first, and largest, academic polymer science and polymer engineering program, is at the heart of the area's polymer research activity. The University's program has been recognized as one of the best polymer science and engineering programs in the world.
The
Goodyear Polymer Center
incorporates 8 large polymer synthesis groups with specialized labs for all categories of synthesis. It also contains supercomputer simulation and modeling capabilities, molecular and morphological characterization labs, surface analysis facilities, a microscopy suite, a clean room, and thermal analysis and mechanical properties testing equipment.
The
Polymer Engineering Academic Center
is an office and teaching facility, incorporating the
Akron Global Polymer Academy's (AGPA)
headquarters. The center is connected to the
Sidney L. Olson Research Center
, which includes advanced laboratories for coatings, compounding, blending, extrusion, film blowing, blow molding, biaxial stretching, filament winding, and fiber spinning as well as specialized processing equipment. Morphological and thermal characterization labs along with mechanical testing and excimer laser facilities are included. The University of Akron is also home to the first Corrosion Engineering program in the United States, which relies heavily on its polymer science expertise to develop solutions to corrosion.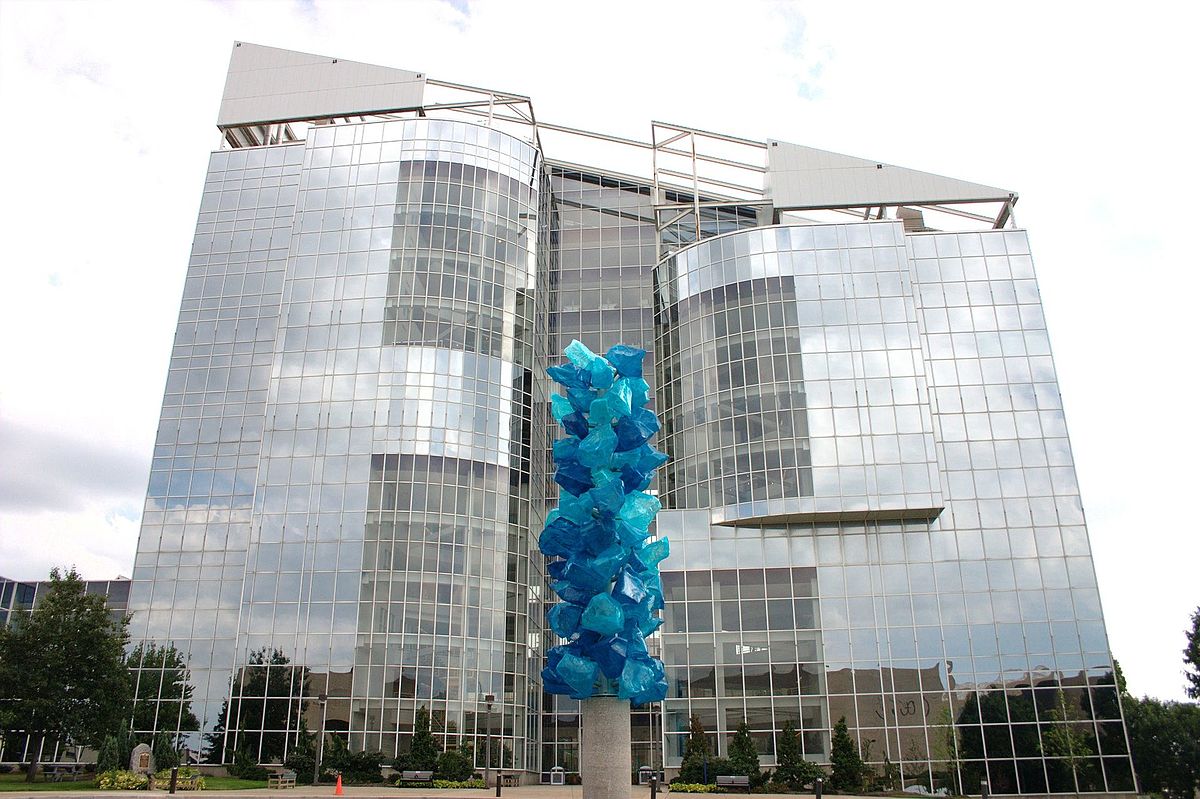 Polymer Research and Development
The
Goodyear Tire & Rubber Company's
Global and North American Headquarters, Goodyear's Innovation Center, and the Technical Center of
Bridgestone Americas
Tire Operations, LLC are all located in the County. Goodyear and Bridgestone are critical to polymer research and development, and support hundreds of suppliers in the region. Additionally, these companies, and the suppliers they support, are responsible for employing thousands of individuals in the County and Northeast Ohio.
The Goodyear Tire & Rubber Company
Goodyear
's Global and North American Headquarters have been located in Akron for more than 100 years. In 2013, Goodyear opened a new $160 million Global and North American Headquarters. In addition to the new headquarters, $30 million in renovations were made to Goodyear's Innovation Center and a $40 million parking deck was constructed to serve the Goodyear campus. Additionally, both public and private improvements have been made to the surrounding neighborhood, including the conversion of the former Goodyear facilities into commercial, retail and residential space.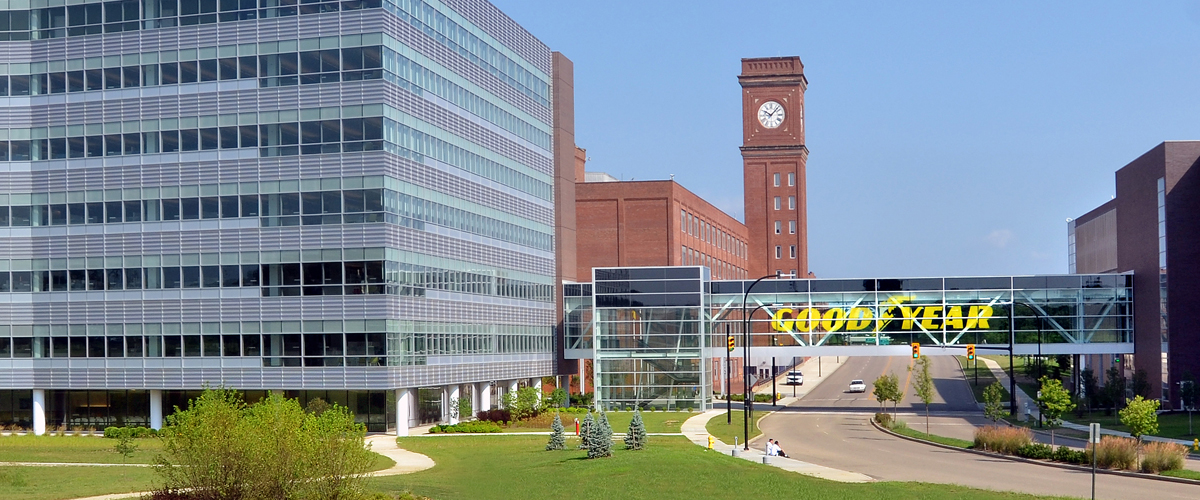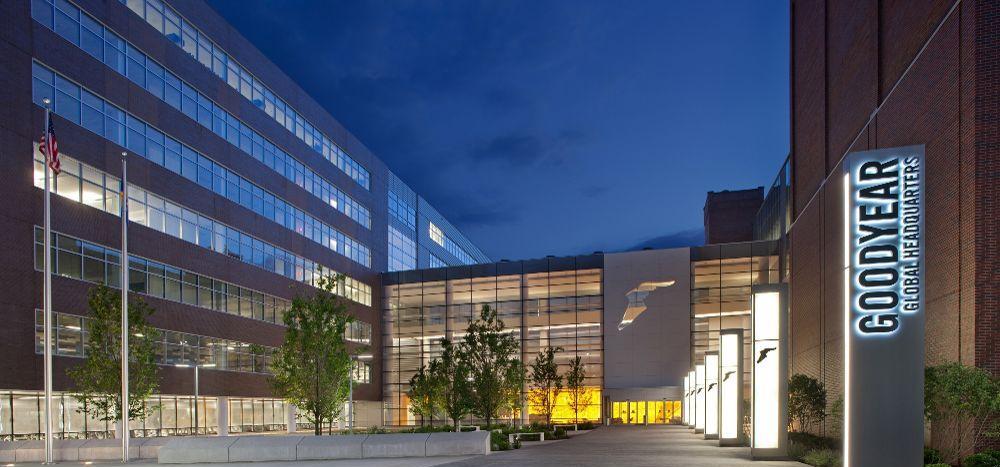 Bridgestone Americas
Bridgestone
opened a new state-of-the-art $100 million Technical Center in the City of Akron in 2012 employing 1,000 highly trained scientists and engineers from around the world. The Technical Center is known as one of the leading laboratories in the world for polymer research.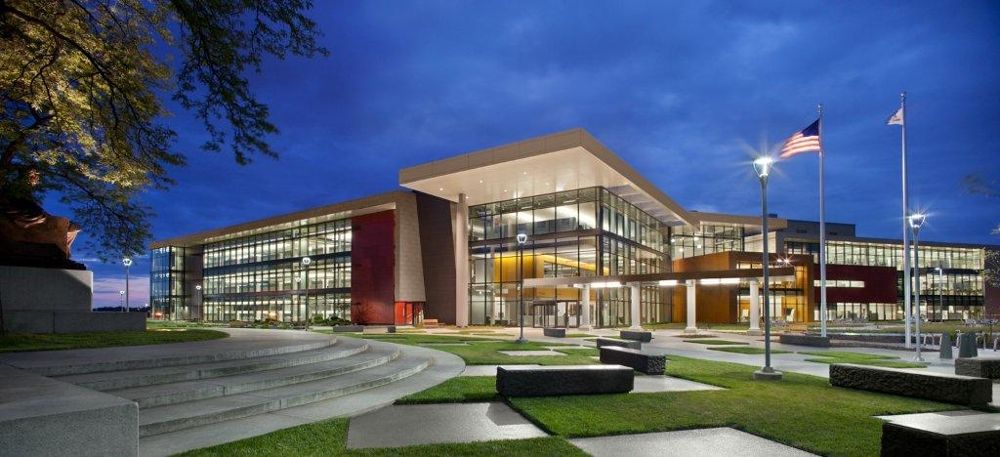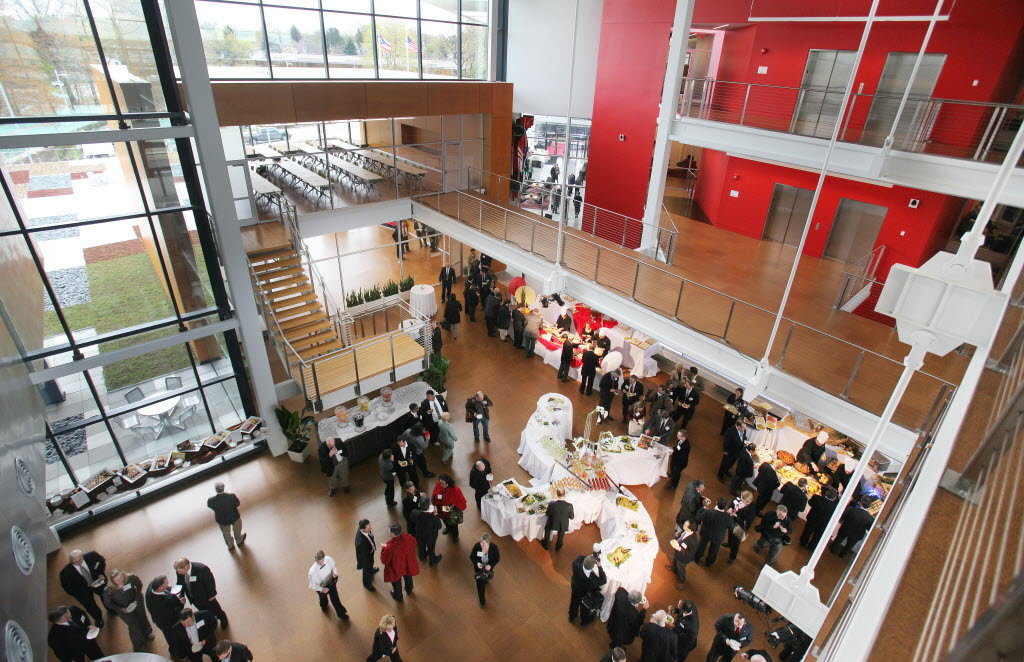 Summit County is the Center for Tire Innovation

ContiTech USA
, a division of Continental Corporation, based in Fairlawn, provides polymer, rubber, metal and textile-based solutions to customers in the machine and plant engineering, mining, agricultural and automotive industries.
Nexen Tire Corporation, a South Korean tire maker, opened a 34,000-square-foot technical center in Richfield in Summit County in 2018 highlighting the continued importance of Summit County as a hub for polymer innovation
Kumho Tires
and
Hankook Tire
, additional South Korean companies, have built technical centers in the City of Fairlawn and the City of Green, respectively, for research and development.
MESNAC
, the world's second largest producer of equipment for the rubber and tire industry, opened a Research & Development Center in Akron. MESNAC's facility develops equipment, processes and systems closely aligned to the requirements of its customers in North and Latin America.
In the past 10 years, Hankook Tire Americas, American Kenda Rubber, Giti Tire and Triangle Tire have all opened technical centers and R&D facilities in and around Summit County.
Additional Polymer and Advanced Materials
The Liquid Crystal Institute at Kent State University
, in neighboring Portage County, leads the country in science and technology research of liquid crystals and related self-organized materials and devices. A series of pivotal contributions have been made by the LCI researchers, including the invention of the twisted nematic cell, the heart of LCDs. The field of liquid crystals is now undergoing a quantum leap, beyond information displays into the advanced photonics, sensors, bio- and medical molecular devices, and smart materials for new energy applications.
PPG
in Barberton is the exclusive manufacturer for Universal Display's OLED materials. Organic light-emitting diode (OLED) materials are used in the production of high-performance, thin, energy efficient displays for personal electronics.
LyondellBasell
, located in Fairlawn, recently acquired A. Shulman, is one of the world's largest producers of versatile plastic resins, such as polypropylene, polypropylene compounds and polyethylene. The company has a variety of products that are used to advance solutions in nearly every sector of the economy, including automobile parts, renewable energy technologies, packaging, piping and textiles.