Financing Resources
We understand that your business will face new and exciting challenges as it grows. Whether you need financing for property acquisition, business expansion, working capital, energy efficiency upgrades, or other needs, we can connect you to the tools that are right for you.
Small and Medium-Sized Business Loans
Through our Small Business Revolving Loan Fund, the County's Department of Community and Economic Development and Cascade Capital offer small loans from $1,000 to $50,000 that businesses can use for working capital, leasehold improvements, and business expansion. Terms are typically 5% interest for 3-5 years.
We also partner with
Cascade Capital
to provide long-term, fixed-asset financing to assist growing companies in expanding their business operations through the SBA 504 Loan Program and the Ohio 166 Direct Loan Program. The benefits include up to 90% project financing, long-term fixed interest rates, and up to 10 years for equipment and 20 years for real estate.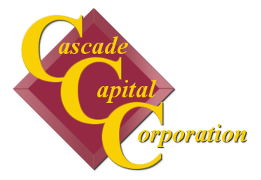 Through the
Economic and Community Development Institute (ECDI)
, small businesses and start-ups can benefit from loans from $500 to $350,000, which can be used for inventory, working capital, equipment, and entrepreneurial ventures. Focus areas also include micro loans, loans for veterans and construction loans. Additionally, the Women's Business Center of Ohio, which is powered by ECDI, is the only US Small Business Administration-funded center of its kind in Ohio.
Large Business and Project Financing
The County of Summit works hand in hand with the
Development Finance Authority of Summit County (DFA)
to finance large-scale expansion, renovation, and relocation projects. The DFA specializes in bond financing, tax credits, tax-increment financing, and nontraditional sources of capital. It also lends to eligible projects out of the DFA Jobs and Investment Bond Fund. The DFA has been involved in helping to finance some of the largest economic development projects in the community, as well as many family-owned and medium-sized business expansions and projects.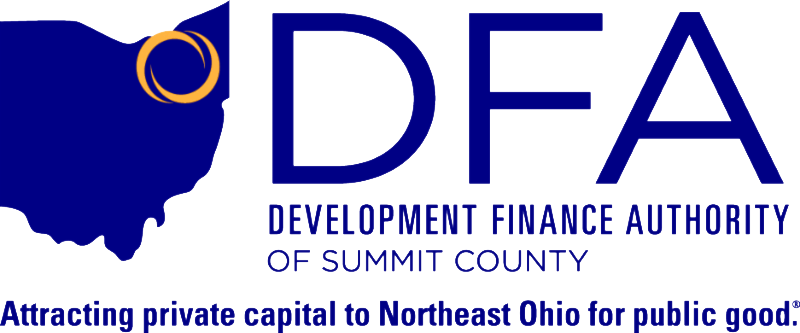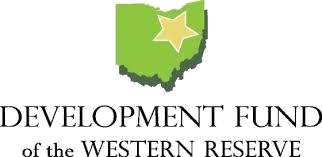 The DFA's sister agency, the
Development Fund of the Western Reserve (DFWR)
, is a Certified Community Development Entity that deploys New Markets Tax Credits to finance large-scale projects in distressed areas throughout Northeast Ohio. Additionally, the DFA and the DFWR are currently working to create the Western Reserve Community Fund, which will serve as a Community Development Financial Institution that will make additional loans in distressed areas in and around Summit County.
Energy-Efficiency Improvement Funding
Property Assessed Clean Energy (PACE) is a simple, effective, and low-interest way to lower utility costs by financing energy-efficiency upgrades to your buildings, including new heating and cooling systems, lighting improvements, solar panels, water pumps, insulation, and more. The loan for the improvements are then repaid by an assessment on the improved real property, which typically results in favorable interest rates and is considered "off-the-book" financing. Loans and the related assessments are tied to the useful life of the improvement.
For larger projects, the
DFA
is able to finance PACE eligible improvements to commercial buildings through its Jobs and Investment Bond Fund in amounts from $1.5 million to $5 million. The DFA can also do conduit bond financing in conjunction with a private lender such as PACE Equity or Greenworks.
NOPEC
, an non-profit organization of local governments in Northeast Ohio, offers PACE financing options targeted more towards small and medium-sized businesses. NOPEC's PACE financing program provides loans from $100,000 to $500,000 at interest rates as low as 2.5% that are assessed against the real property. NOPEC also offers traditional energy-efficiency improvement loans through its Savings Through Efficiency Program (STEP) from $5,000 to $100,000 with a 3% interest rate. To be eligible for a NOPEC loan, your propert must be located in a NOPEC community.