Rich in Natural Resources
Summit County is ideally located between the Great Lakes and America's booming shale oil and natural gas region. The area is incredibly rich in natural gas, oil, coal, timber and fresh water. At the same time, Summit County is in a metro area that is ranked the 3rd safest from a natural disaster in the U.S.
Easy Access to Lake Erie
One of America's Great Lakes, Lake Erie, is located only 30 minutes from Summit County and is easily accessible via several highways and interstates. Named after the Native Americans that lived along its southern shores, Lake Erie provides shipping access to markets in the U.S. and the rest of the world. The Port of Cleveland is used to ship products and raw materials to and from local businesses, including coal, sand, salt, slag, cement and petroleum. Additionally, Lake Erie and the several rivers and streams that flow through Summit County provide an almost endless supply of fresh water to the area. As many regions of the U.S. and the world continue to struggle with access to fresh water, the availability of fresh water in Summit County will increasingly be a competitive advantage.
On the Doorstep of America's Shale Oil and Natural Gas Reserves
Located to the south and east of Summit County lies the Utica and Marcellus Shale basins, some of the largest oil and natural gas reserves in the world. The proximity and availability of this oil and natural gas result in lower-than-average energy costs for Summit County and will also provide the means to power Summit County's businesses for years to come. Additionally, within 400 miles of Summit County, there are almost 17,500 petrochemical and downstream manufacturers, including more than 250 firms with at least 100 employees. Summit County's tradition of polymer research and development expertise allows unique opportunities to take advantage of these oil and natural gas reserves.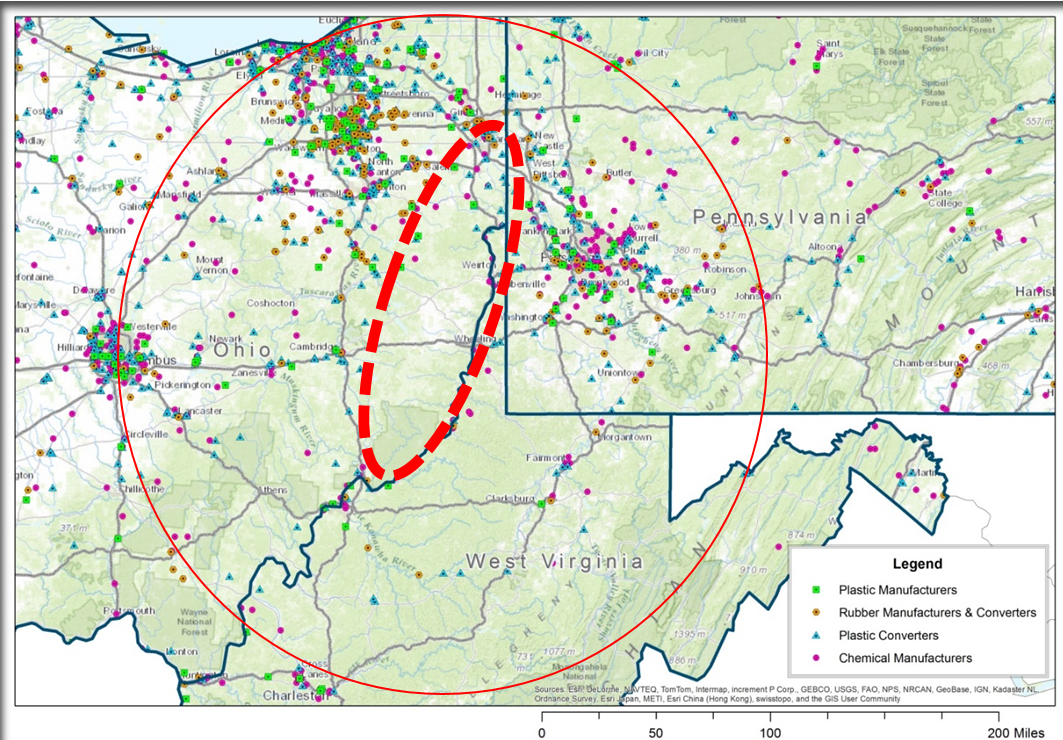 Cuyahoga Valley National Park - An Urban Park for Everyone
Summit County is also home to one of the most-visited U.S. National Parks--the Cuyahoga Valley National Park. The CVNP offers recreational opportunities from hiking to skiing to horseback riding. Please visit the "Affordable and High Quality of Life" page to learn more.