Akron Foundry Company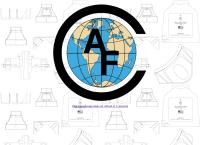 2728 Wingate Ave.

Akron
, OH
44314

US
Akron Foundry Company, founded in 1950 in Akron, has more than 60 years of experience designing and creating very high quality aluminum castings. Akron Foundry currently produces castings in permanent mold, low pressure permanent mold, squeezer and floor green sand. Its products include aluminum breakaway and non-breakaway transformer bases, anchor bases and more.
From the original 5,000 square-foot building, Akron Foundry has grown to over 170,000 square-feet of shop floor space covering four locations, while continually expanding its product line. From very basic sand castings, to extremely complex, multi-core permanent molds, Akron Foundry has been able to stay ahead of modern aluminum casting needs.