Babcock & Wilcox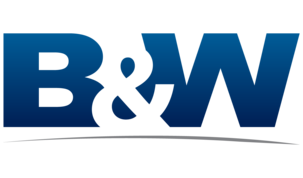 20 S. Van Buren Ave.

Barberton
, OH
44203

US
Babcock & Wilcox is a global leader in energy and environmental technologies and services for the power and industrial markets, with operations, subsidiaries and joint ventures worldwide. B&W was first established in 1867 in Providence, Rhode Island to manufacture and market a water-tube steam boiler. Today, its steam generation heritage continues while advances have been made in other applications including, renewable energy, boiler cleaning, cooling systems and more. In 2018, B&W announced the relocation of its company headquarters to Akron, Ohio.
B&W has a long history of demonstrated success with large and complex projects, a proven track record of innovation, and a strong commitment to safety and ethical business practices. Its comprehensive portfolio of energy and environmental products and services provides customer-focused engineered technology solutions for a wide range of industries and applications. B&W is a company built and sustained by employees with curious minds and persevering wills. It works hard to earn the trust of customers and deliver value with the highest level of ethics and integrity.