JRayl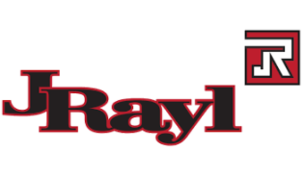 1016 Triplett Blvd.

Akron
, OH
44306

US
JRayl Transport truck fleet
Founded in Akron in 1987 by Tim Rayl and Jim St. John, JRayl is a large, family-owned, asset-based logistics company. Today, JRayl provides reliable transportation and logistics solutions to meet the needs of a growing number of shippers, carriers and drivers throughout the U.S. and internationally.
JRayl is an industry leader when it comes to innovation. 90% of its fleet consists of 2014 or newer vehicles to help ensure an exceptional reliability record for on-time deliveries. Plus, all vehicles include industry-leading safety systems and tracking technologies to instantly show customers exactly where their freight is at all times.
JRayl has been honored with a number of awards including Cascade Capital Corporation's Entrepreneur Spirit Award, U.S. EPA's Smart Way Transport Partner, Energage's Top Workplaces.