Kyocera/SGS Tool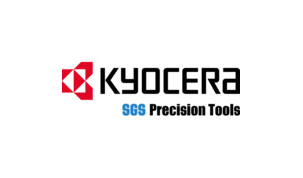 55 S. Main St.

Munroe Falls
, OH
44262

US
KYOCERA SGS Precision Tools (KSPT) is an ISO-certified manufacturer of industry leading round solid carbide cutting tools. It maintains an unrivaled portfolio of capabilities ranging from world class manufacturing centers, to vigorous research and development teams, to proprietary coatings and dependable logistics. KSPT's global headquarters is located in Munroe Falls.
KSPT's global manufacturing facilities use premier grinding machines and diamond wheels specially designed and selected to manufacture proprietary tool geometries. It is proudly one of the only companies in the world to operate an in-house metallurgical lab. KSPT is also focused on providing innovative and specialized tooling solutions.  Through testing and development, its team focuses on the latest technical competence and machining techniques to bring a continuous stream of new products and advancements to market.
KSPT's proprietary tool coatings greatly extend tool life and performance, even affecting machining parameters like coolant variety and delivery, speed and feed, and tool change out frequency. Its dedicated coating scientists have generated numerous material and tool-specific coatings that lead the industry in the most demanding of machining environments. Over the last 10 years, KSPT has invested millions around the world on warehouse automation, packaging and labeling, and valuable logistics partnerships with the world's leading shipping companies.