Job Hubs: A Roadmap for Improving Economic Competitiveness
Wednesday, January 23, 2019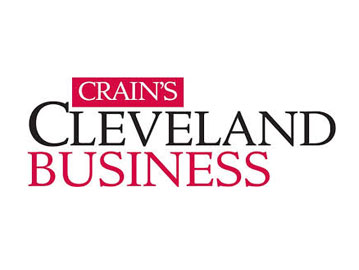 Long and costly commutes. Workers who don't always show up on time. Poor air quality. Strained municipal budgets. These are the realities for many workers, companies and municipalities, the result of fragmented, unaligned development decisions throughout Northeast Ohio. Industrial, commercial and residential development has continued its sprawl outward, but, in the last couple of decades, there has been no net increase in jobs or population to substantiate the regional spread.
"The result: Jobs are locating farther and farther away from where people live," which creates a disconnect between people and the economy, writes Peter Truog, former director of civic innovation and insight at the Fund for Our Economic Future, in a 2017 report titled Where Jobs Locate Matters. "Our historical and current development patterns have made the region less competitive, and diminished the economic health of our region."
A growing acknowledgement of the limitations of the region's development patterns has prompted local business, civic and municipal leaders to organize around building up and reinforcing job hubs. A job hub is a community's economic nerve center, defined by a solid saturation of assets, businesses and workers. Job hubs are characterized by a high concentration of traded-sector jobs and employers. Job hubs also align with local development patterns, civic priorities and economic development opportunities.
Aligning strategies around job hubs is key to improving Northeast Ohio's trajectory, according to regional economic development leaders.
As part of its broader vision of realizing inclusive economic prosperity, the Fund for Our Economic Future in 2017 worked with transportation planning organizations and business development groups in Northeast Ohio — including Team NEO, Northeast Ohio Areawide Coordinating Agency (NOACA) and Akron Metropolitan Area Transportation Study – to generate a data-driven map of job hubs in the region.
The map identifies 60 traded-sector job hubs, designated by manufacturing, office-professional, health care and other, which reflect where existing jobs are and where growth is occurring.
WHAT ARE TRADED-SECTOR JOBS?
Traded-sector jobs are denoted by industries such as manufacturing that sell their goods and services outside the local market. The traded sector represents roughly three-quarters of Northeast Ohio's regional gross domestic product. These jobs tend to have an economic ripple effect by supporting a local economy's supply chain activity as well as population-serving industries such as restaurant and retail. Jobs in this sector typically pay double the wages of population-serving jobs.
"The purpose of job hubs is to provide a common framework around which many different organizations can orient their strategies," Truog told Crain Content Studio - Cleveland. "It means identifying assets from a workforce perspective, a company perspective and an infrastructure perspective." 

By recognizing the strategic importance of place, investments can be allocated accordingly.

"Building and reinforcing a job hub means identifying what is there that we can market, and what is missing that could be improved," he said. "This goes beyond just putting a company somewhere. This means analyzing infrastructure, transportation and amenities to better align investments in these economically competitive areas."

The newly minted East Akron Job Hub is one example of how this type of strategy can bolster economic competitiveness. East Akron is one of the most historically significant industrial areas in the U.S., as noted on that job hub's online story map. The East Akron Job Hub interactive site is a useful portal for site selectors and businesses that are interested in expanding or relocating there. It functions as a repository of that job hub's assets, including its flagship industries, labor force demographics, available buildings, transportation characteristics and amenities.
Regarded for stalwarts such as Goodyear Tire & Rubber Co. and Lockheed Martin Airdock, this job hub will gain a new entrant in the third quarter of 2019. Babcock & Wilcox, a global energy company, will be relocating its corporate headquarters — and roughly 700 local and out-of-state employees— to the Goodyear building, the culmination of an extensive search and review of multiple locations both in and outside of Ohio. 
Newly constructed bike lanes line 1200 E. Market St. in Akron, located along the hem of the East Akron Job Hub, one of 60 identified job hubs in Northeast Ohio. (PHOTOS PROVIDED BY SUMMIT COUNTY DEPARTMENT OF COMMUNITY & ECONOMIC DEVELOPMENT)
"The newly renovated office space we'll occupy … provides an exciting, attractive and modern workspace for our employees, with modern technological infrastructure, safe parking and many other amenities important to our efforts to retain talented employees and attract new workers as well," said CEO Kenny Young. "We're excited to be a part of this important redevelopment in Akron and the growing East End job hub."
Discussions between Summit County, Team NEO and the Fund to designate this job hub began last spring, said Jason Dodson, chief of staff to County Executive Ilene Shapiro. Now, economic planners are ready to deploy this marketing and investment strategy to 11 other identified job hubs in the Akron area.
"We've begun having conversations with (Akron) METRO to align (bus) route planning with shift changes, to make sure we can get people to work on time," Dodson said. "The benefit of going through this exercise with East Akron is that it gives us a nice inventory of where key development opportunities are in the area so we can be more responsive with attraction or retention requests," he said.
A STATE OF MIND
The job hubs strategy complements the site authentication work being done at the regional and state level, said Christine Nelson, Team NEO's vice president of projects, sites and talent.
JobsOhio, a private, nonprofit corporation designed to drive job creation and new capital investment in Ohio through business attraction, retention and expansion efforts, is developing SiteOhio, an online site authentication program that so far lists 15 development-ready heavy manufacturing properties throughout the state. The properties listed have been put through a comprehensive review and analysis, with all due diligence studies complete and all major utilities onsite — primed for immediate development.
Those efforts are complemented by Team NEO's online property database, Nelson said. Team NEO is one of six partners across Ohio with which JobsOhio works.
"From a business attraction standpoint, we are interested in identifying priority and potential development sites within the job hubs," Nelson said. "We were brought in on the East Akron job hub to provide the technical expertise on the sites as they developed their marketing materials. We're doing similar work with NOACA and the Greater Cleveland Partnership in Cuyahoga, starting with the Cleveland Airport Aerozone hub." 
Various iterations of the job hubs strategy, informed by the Fund's analysis, are popping up in Ohio. In July 2018, for example, Cincinnati-area public officials, as well as transportation, planning and economic development leaders formalized the Greater Cincinnati Job Hubs site.
Bradford Davy, the Fund's director of regional engagement, sees much promise in the scalability and use of the job hubs framework. "There are clear opportunities to align infrastructure and economic development investments and incentives around job hubs that encourage development and redevelopment in ways that use and build upon existing strengths while preserving and protecting valuable agricultural and environment assets," he said. "We look forward to seeing how the concept unfolds statewide."