Akron's Bounce Innovation Hub to Launch Product Development Accelerator
Wednesday, January 23, 2019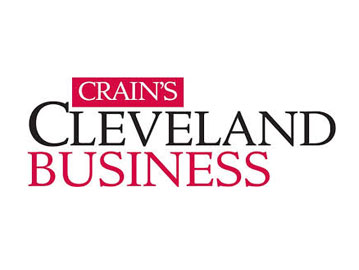 Akron's Bounce Innovation Hub may have hit its one-year anniversary, but it's not slowing down to celebrate.
The downtown incubator on Monday, Jan. 14, will begin its inaugural product development accelerator cohort, which will feature five Northeast Ohio startups, Bounce officials said.
The four-month accelerator program is designed to help early-stage software companies build and develop their minimum viable products. The goal is to have the participants launch their products at the end of the cohort, according to a news release.
Experienced advisers will work with startup founders throughout the process, and companies will have access to coworking space.
"The focus is to positively impact the cohort companies and help them create the early momentum that is crucial to achieving escape velocity," said Ed Buchholz, the accelerator's managing director, in a statement. "That starts with honing their product offerings and clarifying how the companies communicate their value propositions to pilot customers, potential investors and the public."
The five startups were chosen from a field of applicants, and four of them have participated in Bounce's annual FUEL pitch competition. The participating startups are as follows:
• Convos, which uses chatbots to help businesses engage new leads through Facebook Messenger and website conversions
• Event Discover Co., developer of a connected website calendar
• Linear Labs, which uses artificial intelligence to produce market research
• ReqPrep, a digital platform that streamlines the ordering process in lab industries
• SeeLife, which uses gaming and biofeedback to engage students to learn mindfulness
Maybe most important to founders will be the chance at funding.
"Several of the companies in the batch have already received an investment as part of their participation in the accelerator," Buchholz said in an email.
Buchholz was referring to the awards those startups got from participating in the FUEL pitch competition.
"Bounce plans to invest additional funds as companies achieve traction, and we are working to connect outside active investors with the cohort as part of the program," he continued.
Shutdown not slowing CVSR
The federal government's partial shutdown isn't putting the brakes on the Cuyahoga Valley Scenic Railroad.
While the U.S. National Park Service owns the tracks in the Cuyahoga Valley National Park, the CVSR is an independent nonprofit. And it intends to kick off its season on Saturday, Jan. 19, CVSR officials said in a news release.
The railroad will run two-and-a-half-hour, round-trip excursions on Saturdays and Sundays through April, with some special events on Fridays. In May, its schedule will increase for the warmer weather with Bike Aboard, which lets passengers bike the trails and then ride the train back.
New this year for train enthusiasts to check out are the CVSR's historic California Zephyr cars, which it added to its fleet in August. The stylish additions include two Vista-Dome dining cars, one sleeper car and one baggage car.
Missing this year will be the Day Out with Thomas excursions, featuring the popular children's train character, because the railroad will not be able to hold complementary activities at Boston Mills, CVSR said. But returning will be the super-popular Polar Express, plus Steam in the Valley and other family-friendly options.
Check out the railroad's website for a full schedule.
Enticing visitors
The Akron/Summit Convention & Visitors Bureau is lending a helping hand to those helping boost tourism in the area.
Through its Partnerships in Motion: 2019 Destination Development Grant Program, the bureau has awarded $50,000 in grants to 15 Summit County organizations, businesses and events, according to a news release.
The goals of the program are to increase overnight stays in the county, promote a positive image and increase visibility of area attractions, increase spending by visitors, and provide activities that will attract tourists.
This year's grantees are the Akron Art Museum, Akron Marathon Race Series, ArtsNow, Burning River Adventures, Crafty Mart, Cuyahoga Valley National Park, Cuyahoga Valley Scenic Railroad, Hale Farm & Village, Hilton Akron Fairlawn, International Soap Box Derby, Northside Marketplace, Ohio & Erie Canalway Coalition, Stan Hywet Hall & Gardens, Summit Metro Parks Foundation and Weathervane Community Playhouse.
"We're very excited to do our part in supporting our hospitality industry partners' goals, objectives and projects, as their efforts sustain our vibrant visitor economy," said bureau president and CEO Gregg Mervis in a statement.