Goodyear Tire & Rubber Company
200 Innovation Way

Akron
, OH
44316

US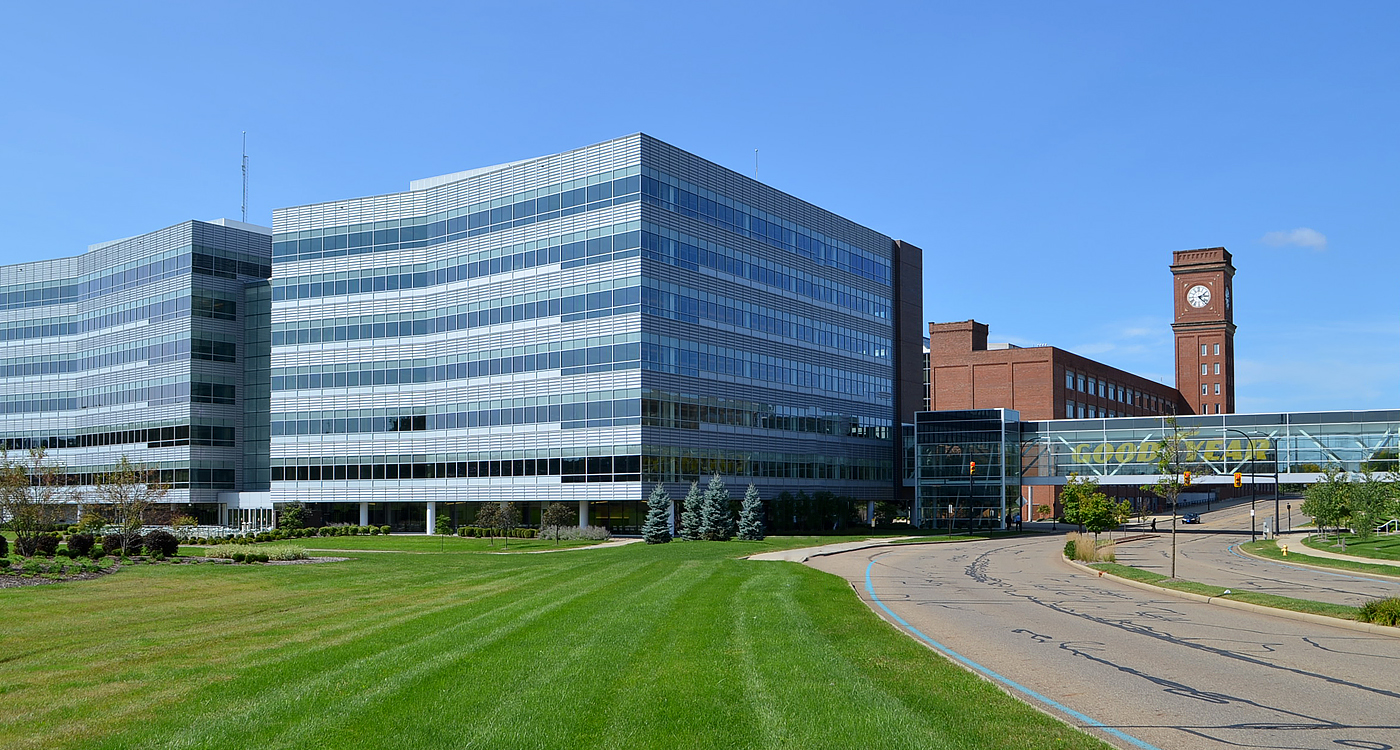 The new world headquarters for The Goodyear Tire & Rubber Company in Akron, Ohio.
Founded in Akron in 1898, the Goodyear Tire & Rubber Company has been a leader on the ground and in the air—from innovations in tire design and performance to a fleet of iconic blimps to traversing the moon during the Apollo 14 mission. Its world headquarters and one of two innovation centers are located in Summit County.
Goodyear is one of the largest tire companies in the world and together with its subsidiaries, it develops, manufactures, distributes, and sells tires and related products and services globally. Goodyear offers various lines of rubber tires for cars, trucks, buses, aircrafts, motorcycles, earthmoving and mining equipment, farm implements, industrial equipment, and other applications. The company also retreads truck, aviation, and off-the-road tires; manufactures and sells tread rubber and other tire retreading materials; manufactures and markets rubber-related chemicals; provides automotive and commercial truck maintenance and repair services; sells natural rubber products, and operates approximately 1,000 tire and auto service centers around the country.